Most players think that only operators fight over to attract new customers. The truth is that there is even a bigger competition between top online casino software providers. You as a client expect a perfect app or website, with high definition graphics and without bugs and lag.
Moreover, you are in your right to ask for the best since you are paying for a service, after all, no one wants to deposit in a casino, download the app and realize it is full of malware and viruses. This is why it is so important to pick an operator with a top casino software developer and in this guide, we will talk about the best. Of course, there are many other providers, but they are less advanced.

List of Casino Software Providers:
Betfair
Powered by Playtech
Have available games with zero house edge
Offers a bonus of £300
Has a mobile casino available for all devices
32 Red
Powered by Microgaming
Have different varieties of Blackjack
Provides a bonus of £300
Has a mobile casino available for all devices
Mr Green
Powered by NetEnt
Have available games with zero house edge
Offers a bonus of £350
Has a mobile casino available for all devices except BlackBerry
Which are the Best Casino Software Developers?
This guide will show you that every casino has a large choice when it comes to providers. Some operators prefer to use only one developer, and others like to pick the best games from a few. The flexibility level is incredible for both the player and the casino.
Many operators are known for taking advantage of white label offers. These are when the casino chooses the branding and requires that the games be tweaked to their needs. It may be a little detail such as the color the cloth on a specific table game or can be an individual setting like the return to a player percentage.
Most of the casinos do not run their developers, except 888 who runs both Random Logic and Dragonfish. Which means that their games are unique and cannot be found anywhere else.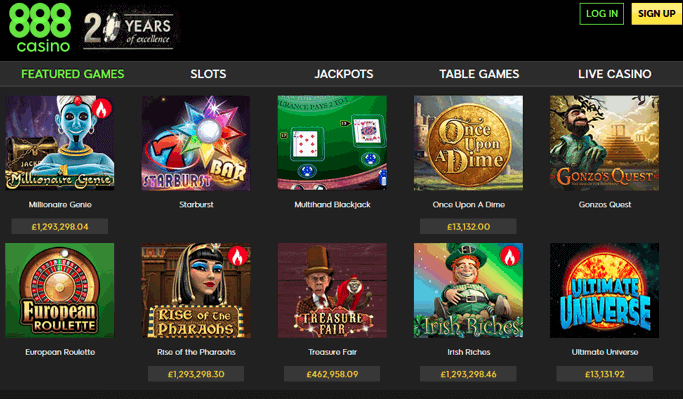 A downside to choosing a casino software provider that supplies different casinos is that there is a huge chance that the games will be the same. However, with the huge chance of jackpots and the incredible game sections with over 300 games, we believe that the advantages outweigh this little drawback.
Our Top 3 Casino Software Reviews
These are the giants of the online casino world. They produce the games with the best quality and are highly respected amongst their peers. We have written the best casino software reviews just for you. Here is the best list of casino software providers.
---
Playtech
It opened doors in 1999, and it is one of the most popular and respected developers in the UK. It features over 500 games in its collection, which ensures that there is something for everyone. You can play both on their website, and you can also download a desktop application. They offer a variety of slots, table games, and progressive jackpots. This is definitely one of the best casino software reviews we have written so far.
Advantages: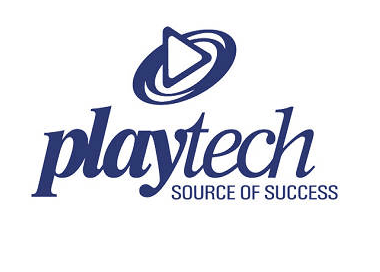 It is quite mobile and user-friendly
Licensed with famous brands such as Marvel
Fantastic section of high-quality slot machines
Disadvantages:
In the early days, the casino software could be unreliable, but this has been fixed.
---
Microgaming
It is one of the first casino gaming providers, and it has been open since 1994. Since then they have been creating incredible games and had over 750 in their section. They also made over 1200 variations of those games to ensure that their products will stay fresh and entertaining for their loyal customers. They also offer an incredible variety of slot machines and table games, including progressive jackpots. Moreover, you can choose from playing in your browser or the downloadable version.
Advantages: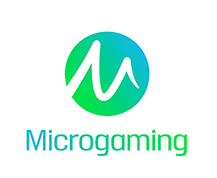 Networked jackpot slot machines
Supports both download games and instant play
Supports casino tournaments
Disadvantages:
Many of the games are not original and are just rehearsed.
---
NetEnt
This developer was found in 1996 and since then has created over 40 table games with incredible high-quality graphics. They have over 500 employees who work tirelessly to make the company on the top of online gaming. They have a great section of slots and table games; they also offer progressive jackpots. They have an instant play and a downloadable version.
Advantages: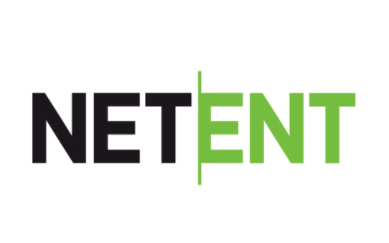 Every game they offer is available on instant play, which means that it is more mobile friendly
Fantastic table games with cutting edge graphics
Disadvantages:
Some games may seem like they load slower than those from other of our list of casino software providers.
---
The top three have invested much money in getting licenses by the most popular movies and shows to ensure that there is something for each and every one of you. They also offer a variety of games which can be played in practice mode, for the people who play for fun.
Other Casino Software Reviews
We gave you all the information you may need on the top online casino software providers. There are a lot more other developers, some of which we have enlisted below with a summary to help your choice.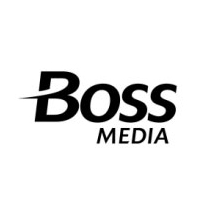 Boss Media
This casino software developer has been in the business for over ten years, and it is one of the first companies to create its online casino. This provider was able to put its years of experience to produce a fantastic selection of games. Unfortunately, they are available in a small range of casinos, and their interface looks nice.
However, the casino software may run a little slow from time to time.
---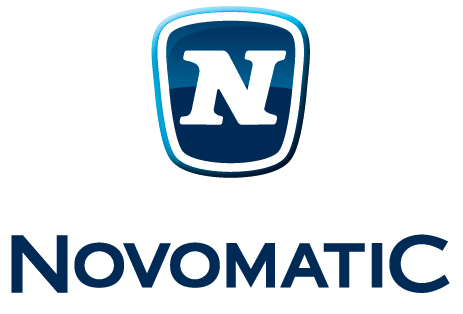 Novomatic
They may not be as attractive as their peers. However, they make more than £2.7 in a year. They are not only good at casino software, but this developer also excels at producing physical slot machines that you see in pubs, parks, and land-based casinos, but they also have over 230,000 in operation.
---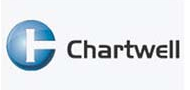 Chartwell
This casino software provider was creating special offers for Betfair until 2010, and it seems unlikely that they will come close to these heights again. The casino software of their games is average as it is their number and most of the games are flash based. They also tend to be buggy, and there may be annoying pop-ups from time to time.
---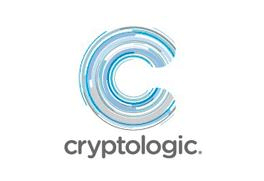 Cryptologic
It started out in quite a humble way in the basement of two brothers in Toronto, Canada. This company has had quite the interesting history, starting with the fact that they were partners with the famous William Hill casino. This partnership helped this operator to become the first land-based company to open up an online casino. The software that Cryptologic provide is without a doubt one of the best. This is mainly because of their incredible graphics and sound. They have a wonderful section of games. Even though the gameplay can be slow in some games, it is not one of the worst we have seen. Overall it is a very trustworthy company and enjoying their games is quite the experience.
---

Gale Wind
This company is a small developer that is used in no more than a couple unknown casinos. Most of their games are flash based, however, for such a small provider the quality of the software is above average. They do offer a unique set of games. However, a few very famous names are missing from their section. If you are a slot machines fan, you will not particularly enjoy what they have to offer. Moreover, their video poker games are tiny in numbers.
---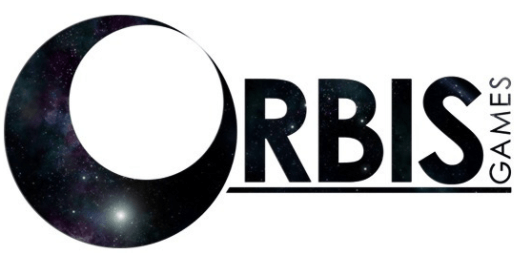 Orbis
This provider is not so known for their casino offers as much as with their instant win flash games. Many operators use this provider's mini-games, so you can play them while playing your regular game on their website. They offer a variety of table games. However, they can be quite slow and annoying from time to time. Many operators choose specific games from this developer with games from other providers even though they have been known to have many bugs in their software.
---

Party Gaming
This developer is part of the famous Party group and only provides games to its brand. Even though they are a small company, the software they produce is quite liked and very popular. They cannot be able to compete with the giants in the industry, and their graphics may be incomparable to theirs. However, it all makes up, when you take a look at their unique games and offers for virtual racing. Their video poker may be below average, but they make up for it with their Blackjack tables for multiple players.
---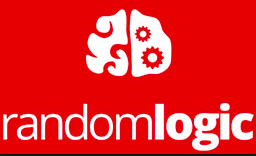 Random Logic
This provider differs a bit from the others on our list since they are part of the 888 Group, which run the 888 Casino and own it. They have created and provided that operator with over 40 unique games that cannot be found on any other website. The quality of the graphics is over average.However, they lack the amazing games with exclusive titles of Playtech and Microgaming.
---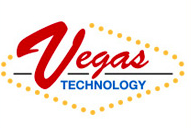 Vegas Technology
This developer opened started out in 1998, but ultimately left the online gambling world in 2011, then they opened their doors again in 2014 and currently provides over 100 casinos in the UK, USA, and Australia. The graphics are overall average. However, the gaming is almost flawless.
---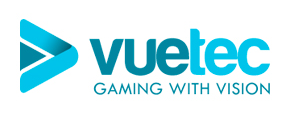 Vuetec
This company powers a few unknown casinos that are based in Ireland. Their primary focus is the live dealer games and features the most popular games, which are streamed from a real club in Dublin. The blackjack game they offer with a live dealer has the unusual twist that if the player does not make a decision such as a hit or double or stand, the dealer can make it for them and the player can either continue or cash out. Even thou they have some exclusive and unique games, the overall quality is below average. The games can be slow and even laggy at times.
---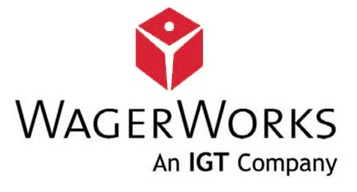 Wagerworks
This software developer provides a lot of big casinos, and there is a huge chance that we will feature them again on our website. The graphics of the games are high quality, and there are some unique types of games you cannot find anywhere else, for example, power blackjack. We like that they are open to the return to play ratio they offer, and the giants in the industry could learn from this. One of the main disadvantages is that in their history there were many cases of server problems which resulted in a time out sessions. It is a bit disappointing that such a promising software developer would have such issues.
---
World Gaming
This is a small software developer. Added to their casino offers, there is also a sportsbook. Unfortunately, both the game selection and the graphics are average. The content which is available for download is poorly designed as well as some of the slots games.
---
Grand Virtual
It is no longer used in any casinos since it became part of Playtech in 2013.